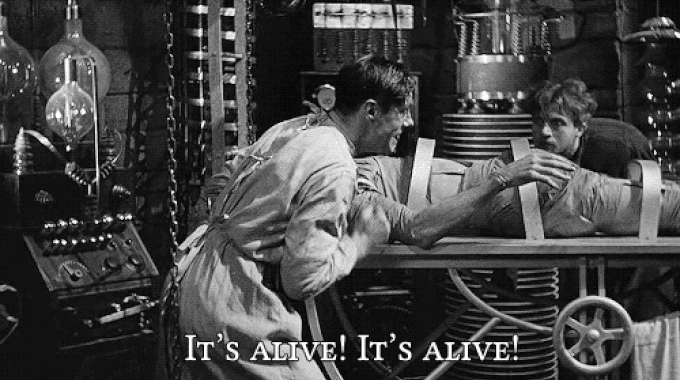 When I set out on this latest foray into the realm of HP AC voltmeters, my original acquisition was an HP 3400A I got off eBay from a gentleman in North Carolina. It came at a (relatively dirt-cheap price and free shipping and a guarantee. So, it arrived not exactly DOA but not working. I contacted the seller who promptly refunded all of my money and told me to keep the unit.
(By the way, I sent him a check for $25 to cover the shipping; I am not as scurrilous as you might think I am!)
Here is a couple of video I posted to demo the problem. Clearly, it was not measuring anything.
Anyway, it sat on the shelf for a while and, one Sunday, I saw yet another HP 3400 unit out on eBay for less than dirt. Grandiose visions danced in my head as I picked that one up as a donor. (When will this madness end?)
It arrived, a smoldering hulk (as advertised) and I set about diagnosing the first unit's problems with this as a backup/donor. The adventure was a marvelous exercise in debugging (yet it was not) and a wonderful revelation in how well written the old HP op/tech manuals really were.
...more to come...